Without the support of generous community partners, Feeding America West Michigan would not be able to provide necessary food assistance to community members in need
in our 40-county service area. In September 2017, the Walmart Foundation provided a $75,000 grant to Feeding America West Michigan. These funds were used to purchase three new forklifts, which are essential to the operation of the food bank's warehouse, and instrumental in getting 20+ million pounds of food to neighbors in need in West Michigan and the Upper Peninsula every year.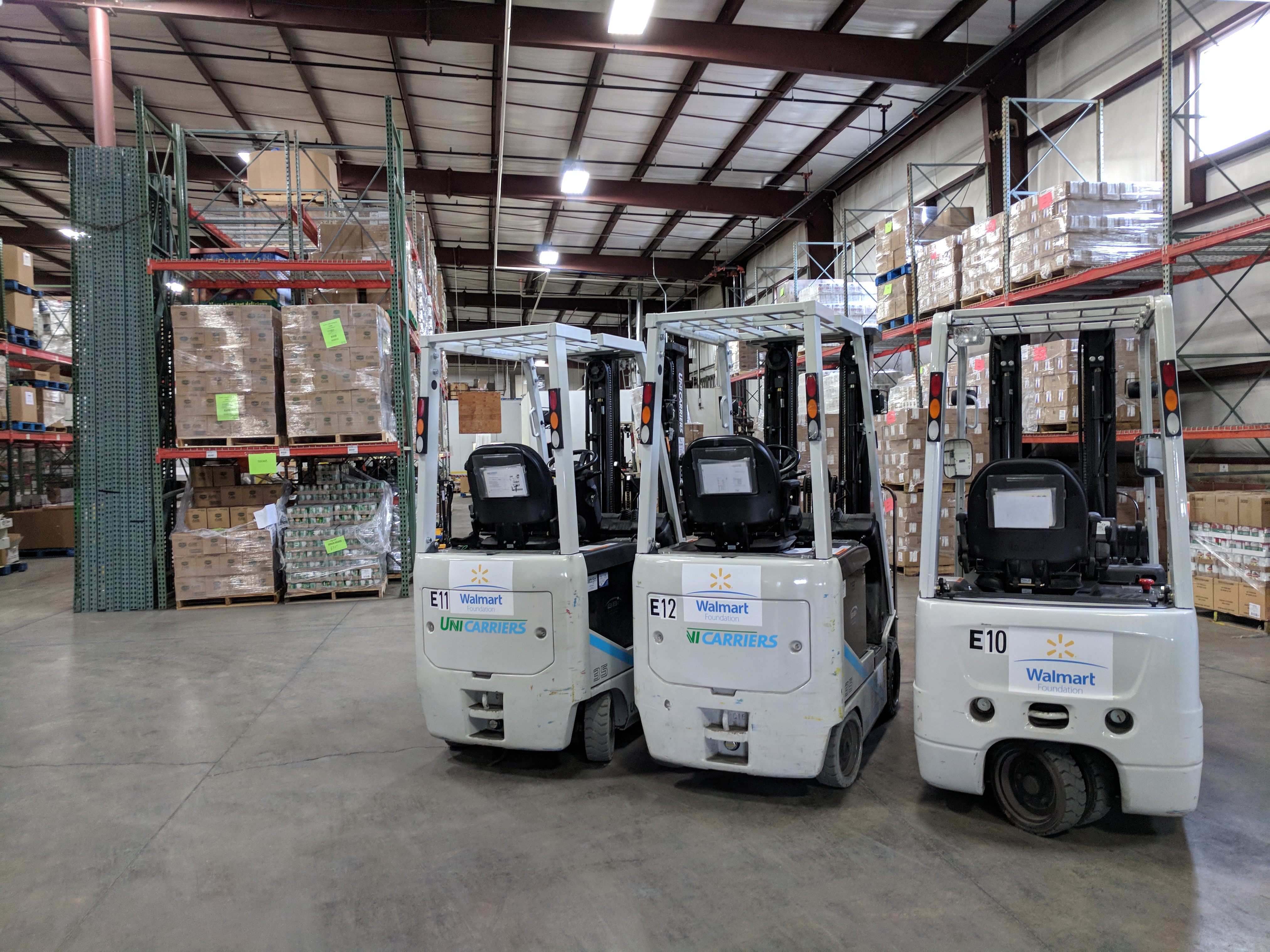 The Walmart Foundation, whose mission is to "create opportunities so people can live better," has been a steadfast supporter of initiatives across the country in programming areas of opportunity, sustainability, and community. The foundation provided more than $1.4 billion in 2016, and continues to be a driving force for good throughout the nation. Walmart also prioritizes volunteerism at every level of their organization. In 2016, associates donated more than 1.25 million hours of time to volunteer causes.
In addition to the $75,000 grant, Walmart also partners with Feeding America at a national level to facilitate the "Fight Hunger, Spark Change" campaign, where patrons of Walmart stores are encouraged to donate life-saving meals at the registers, or to purchase products from participating brands whose manufacturers donate a portion of proceeds to Feeding America and their regional affiliates, such as Feeding America West Michigan. Last year, the campaign raised $120,000 in support of our food bank, which is the equivalent of 480,000 meals put directly into the West Michigan and Upper Peninsula communities that we serve.
We truly could not do what we do without the generosity of local and national partners like Walmart. Walmart is a shining example of the impact a national corporation can have on local communities, and Feeding America West Michigan is eternally grateful for their support.