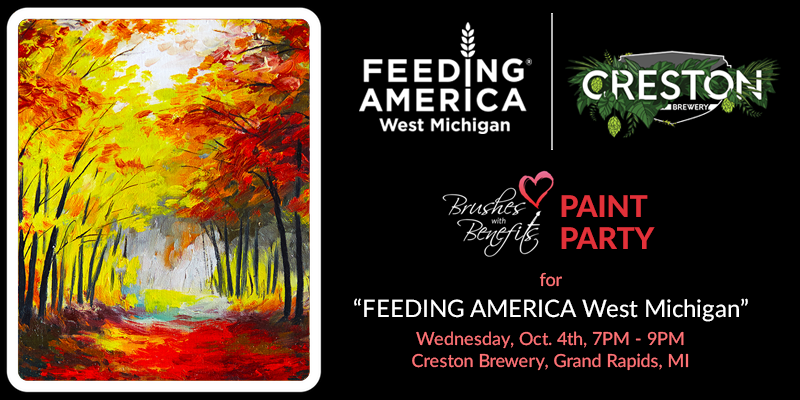 Brushes with Benefits provides everything you need for a creative and fun night on the town: canvas, paint, brushes, and a 2 hour step-by-step walk-through of a beautiful painting. Our Paintertainer will assist you in every way to create a masterpiece that you will actually be proud to take home!
The proceeds of the night (and any additional donations given) will benefit Feeding America West Michigan to continue ensuring safe food is available to the hungry in Grand Rapids and the surrounding area.
For every event with 30+ attendees, Brushes with Benefits will donate an additional $100 to the supporting cause of the evening — so spread the word! RSVP for Brushes with Benefits HERE.