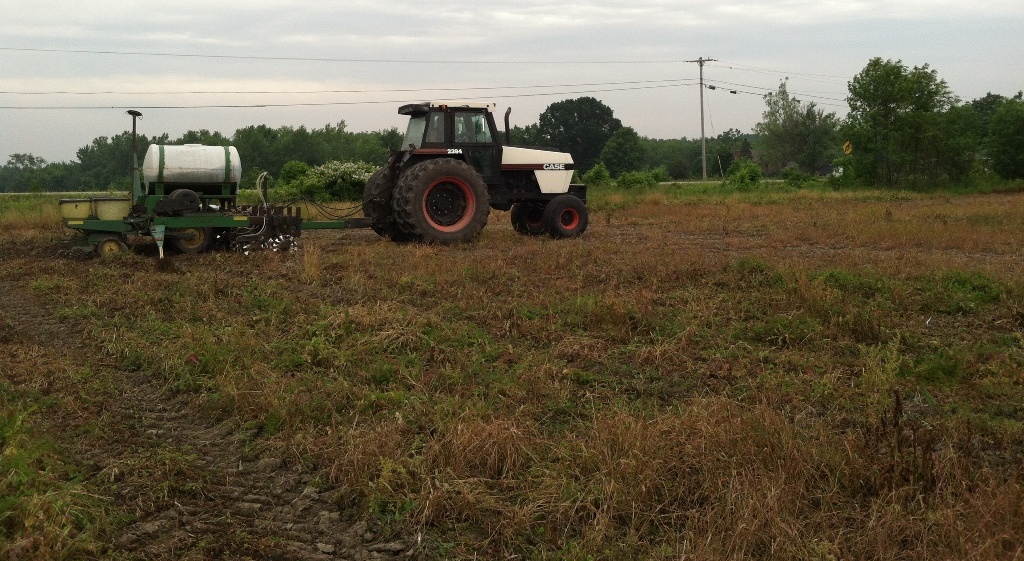 At 11:30 yesterday morning, we got a call from Matt Hehl. He was at Eastmanville Farm with his tractor and our bag of seed. The long-awaited day had finally arrived.
Sweet corn doesn't do well in waterlogged soil, and for weeks persistent rains had pushed our planting date farther and farther back. Conscious that our corn will need 80 days of temperate summer weather to mature, Matt found a narrow window between this week's thunderstorms and took it.
Out at the farm, food sourcing specialist Katie Auwers helped Matt load our seed into the planter. After performing some on-the-fly repairs to a broken hydraulic line, Matt fired up the tractor and finished the job in less than an hour.
To spread out the harvest, Matt will do a second planting in 10 days. This week's acreage will be ready for picking around Labor Day — plenty of time to track down a few extra pallets of butter, right, Katie?